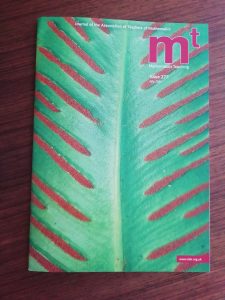 Mathematics and the climate crisis
Post by David Hackett: Mathematics PGCE (2020/21)
This week the Met Office issued its first ever severe heat warning in the UK, sadly it will not be the last. With the UK hosting the 26th UN Climate Change Conference of the Parties (COP26) in Glasgow at the start of November; the upcoming term may be the perfect time to incorporate more climate crisis based lessons into our Mathematics classrooms. 
Whilst on the PGCE at the University of Manchester, it was clear that the course had a deep commitment to helping the trainees deliver meaningful and impactful mathematics lessons; including climate crisis – perhaps the biggest issue our young people will face in their adult lives. During the year two PGCE trainees and two tutors conducted a lesson study approach to a year 7 lesson on decarbonising their school; you can read about "Mathematics and the climate crisis" in the latest Mathematics Teaching magazine here.   
STEM learning are currently conducting a wide reaching survey to find out what support would benefit teachers and educators to help them teach more about climate change in the classroom. Whatever subject you teach, please share your voice via the following survey. 
David Hackett and Ben Grant were climate ambassadors for the mathematics PGCE, 2020-21.