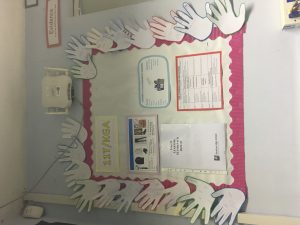 My first few weeks as a secondary NQT – Kirsty Garrick, 2018 Geography
I'm currently working at a high school in Greater Manchester teaching mainly Geography with some History and RE. I have got my own year 11 form who I'm getting to know through the pressure of their GCSEs and our form board is really starting to come together: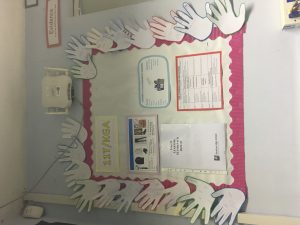 I have a great year 10 GCSE class who love to be challenged and they are so keen for Geography! I'm looking forward to taking them through to their exams and I hope they can achieve the best that they can be. We also had a great time using chalk to create some global atmospheric circulation models!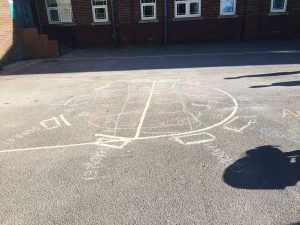 I have also taken over a Debate Mate club and we are organising a trip to the University of Manchester to attend the launch of this year's competitions. We just need to recruit a few more members! 
I feel like I'm starting to get settled in the school and I'm surrounded by a really supportive department. There are challenges but working through them usually comes with rewards and the best thing I have learnt is to make lots of positive phone calls home; it really makes a difference!