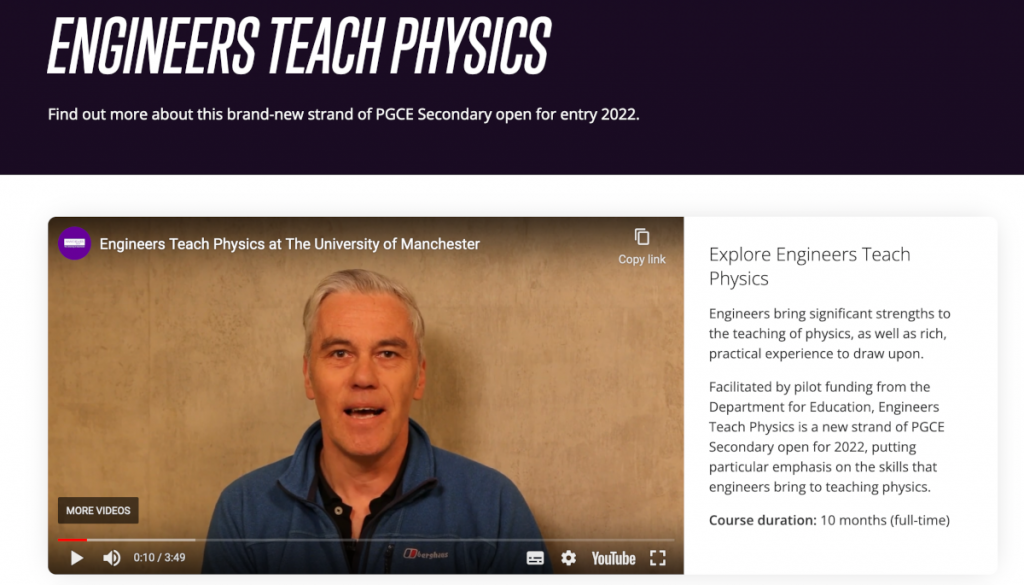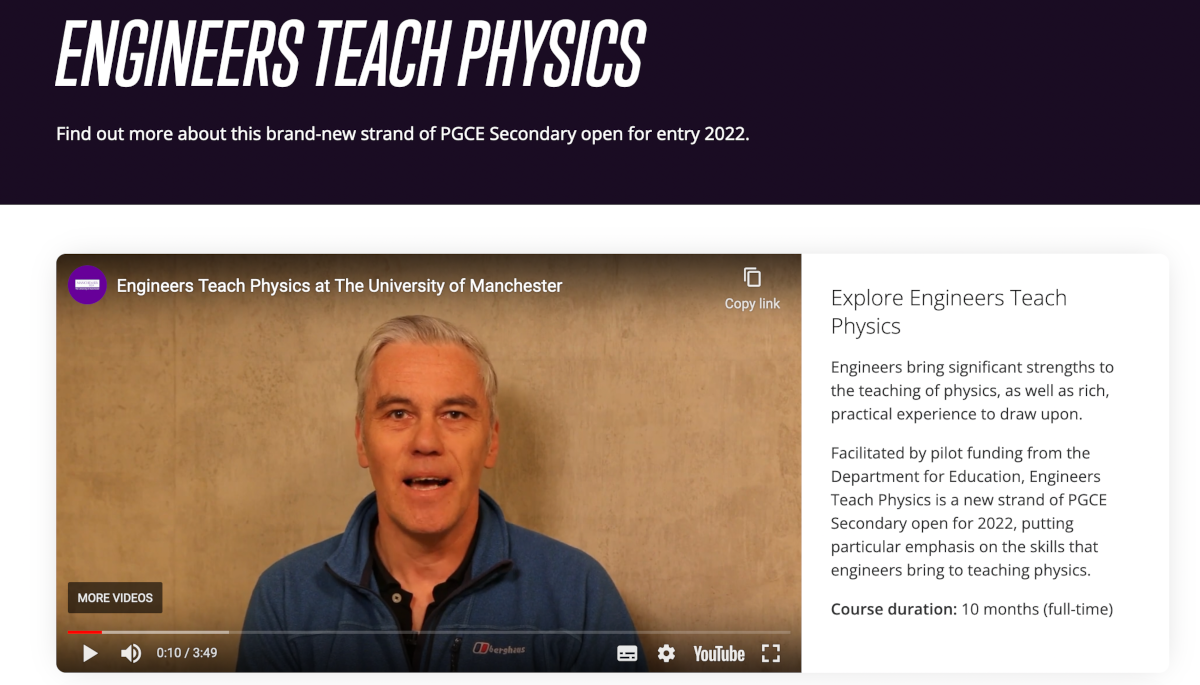 Engineers Teach Physics – a new DfE initiative
The University of Manchester PGCE Secondary programme is delighted to be part of a new DfE initiative aiming to attract more engineers to train as teachers of Physics. Please click on the image below to find out more and for a form to express further interest. Further links below.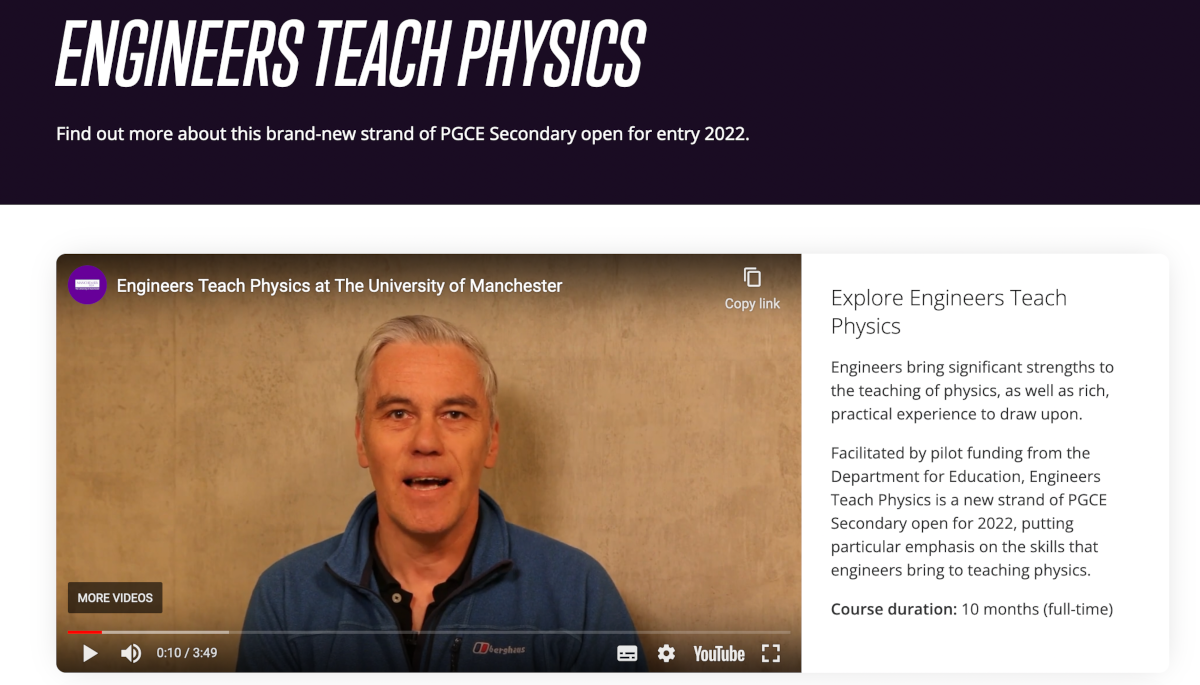 See this recent blog post about Engineers Teach Physics in The Engineer magazine by Hilary Leevers, CEO of EngineeringUK, for a different perspective on why teaching is such an important role for engineers to consider.
For the DfE homepage on the Engineers Teach Physics initiative, see https://getintoteaching.education.gov.uk/subjects/engineers-teach-physics
For the University of Manchester ETP programme, see https://www.manchester.ac.uk/study/masters/courses/list/20249/engineers-teach-physics/
To apply for our ETP course: see the Apply link on this page: https://www.find-postgraduate-teacher-training.service.gov.uk/course/M20/F3X2
We very much welcome interest from partnership schools and colleges who are keen to engage with us on this new strand of our Science PGCE programme. Please get in touch!
Andy Howes